Linking up with The Chocolate Lady's Throwback Thursday meme, I'm sharing a favorite post from The Emerald City Book Review.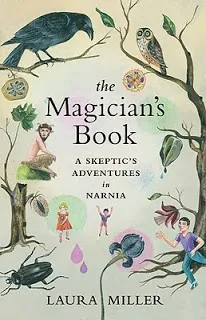 This month, since I'm so enjoying #Narniathon21, I'm looking back to my review of The Magician's Book – Salon.com writer Laura Miller's memoir about her childhood journeys in the land of Narnia and her revisiting the books as a skeptical adult. This was actually a book I reviewed in my days as a writer for the now defunct journal The Green Man Review, and I co-opted it when I was starting up my blog.
I wish I still had my copy, but I lost it in a book purge before moving to Switzerland. Maybe I'll seek it out some day, after I've reread the whole series. Click here for my review of The Magician's Book by Laura Miller.